Blog entry
Posted February 21, 2016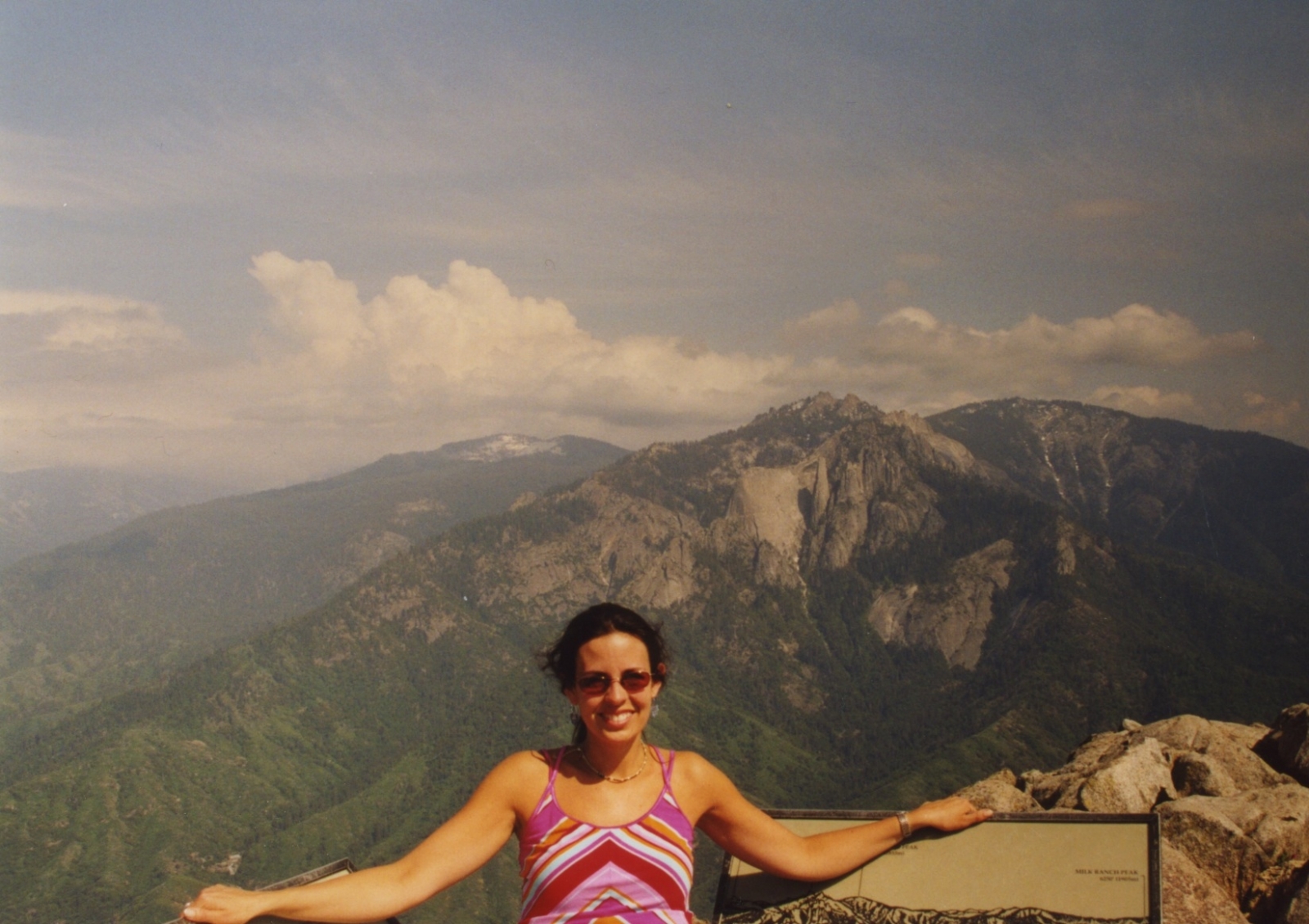 "Climb every mountain,
Search high and low,
Follow every byway,
Every path you know.
Climb every mountain,
Ford every stream,
Follow every rainbow,
'Till you find your dream.
A dream that will need
All the love you can give,
Every day of your life
For as long as you live."
Hammerstein ll & Rogers from "The Sound of Music", 1959
---
This past year my life has been filled with many challenges and
transitions. Many of times, I have felt overwhelmed by how many things are in front of me that need my attention, love, and hard work.
While it is a natural tendency to just "freeze" in fear and feel how
overwhelmed one may be, it is helpful to know that if you can get there, you can find your dream! But, you may ask, how? Well, I don't have all of the answers, but I can share with you what has helped me get through this and hopefully I can offer you some inspirations.
I started a daily yoga and meditation routine that I enjoy every morning
when I first wake up. I meditate at wake up, then I think about my intentions for that day. I do some yoga and get hydrated with plenty of water.
As I set my intentions, I am focusing on what is needed most that is in front of me. I make a list of what is needed most for that day, and stick to that list. I have learned that to reach a goal in life, one must focus on taking the steps to get to that goal, rather than the goal itself.
Focus on one step at a time, take baby steps if needed. If you focus
on the steps it takes to get there, instead of just wanting to get there & feeling overwhelmed & frozen, then you will be on your way to your goal! And it feels good as each step is accomplished.
Put love into every moment of every step. If your goal is to finish
knitting that green sweater by next month, then focus on a small block of time each day (even if it is just 15 minutes a day), and put love into each and every stitch, stay with the moment, and before long, your sweater will be complete and guess what; you will be wearing it! Or if your goal is to write a book. Set daily intentions to carve out 15-30 min blocks of time and before long, you will have a manuscript!
Put love in every step along the way, focus on the moment, not the
end result. You will go far with a mindfulness of the moment, and you will be able to climb the mountain and find your dream!
The photo at the top of this page was from a hike I took to the top of Moro rock in Sequoia & Kings Canyon National Park, CA in 2002. I climbed up 1/4 of a mile of steps, one step at a time, to the summit, and had this amazing view of the Great Western Divide. There were some moments of fear, as it was very high up and it got scary towards the top...but I focused on each step, not my fears, and I got to the top. Many folks stop at a final resting bench just before reaching the top and never make it up there, out of fear. I stopped at that point, looked up at the final set of steps to the top, and made a decision to take it step by step, not thinking about the fact that to the left & to the right of the steps I could see hundreds of feet down and what would happen if I was to slip. I acknowledged that fear, but then decided to instead put my focus on each step one at a time, & look what I enjoyed as I got there! The full panaramic view of the Great Western Divide! A memory to last a lifetime. :)
Peace & Love,
Mary